WebFM Sponsored team Linwood Classics is powering through the season in Christchurch
The team had a fantastic start to the season winning the Challenger Shield off the defending champions Belfast Munchers, followed by a couple of challenging games. The Linwood's drew against the Sumner Sharks and lost the shield to a strong High School Old Boys team.
The end of the first half of the season was disrupted by consistent heavy rain, closing the fields where the team trains, for a three week period.
With some momentum lost from the season, they received the go-ahead to play again. The first game was played against the Burnside Blackadder 's at their home court. Burnsides Divison 3 team had a bye and despite their Division 4 team stacked against Linwood, they beat the Blackadder's 87 – 19 securing a second place on the table.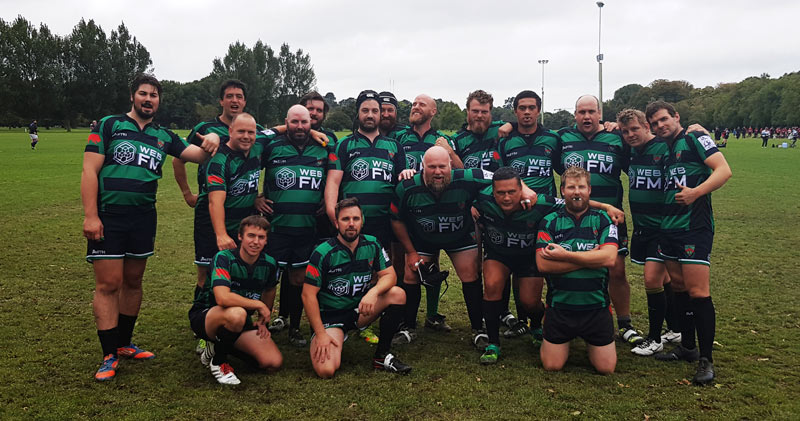 Just as the team's season started going again, they were hit with a bye. The team subsequently drew against the unbeaten Sydenham Saracens who had just taken the Challenger shield off High School Old Boys. Unfortunately, some of the team were injured during this game and they lost 22-20. Although disappointed, the team felt their effort was valiant and hope to take on the Saracen's again at a later date to redeem themselves.
The Linwood's now look forward to reclaiming second spot on the points table as the best-looking team in the grade (sporting their WebFM sponsored uniforms of course)!