WebFM's supports Aaron to abseil 220m building in Perth
WebFM Supports Aaron Littlefair, our Perth based BDM, to abseil off a 220m tall building.
The daring quest was done for a good cause of course! Aaron participated in the Central Park Plunge and abseiled 52 floors and 220m off the Central Park Building in Perth. It was done to raise awareness and money towards the Ronald McDonald House in Perth. This year so far the event has raised $325,336.59 and WebFM was very happy to contribute to this great cause.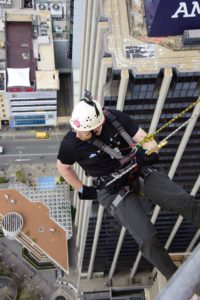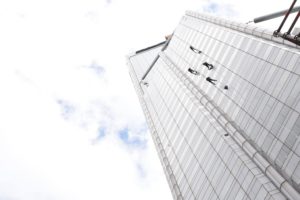 The Central Park Plunge event organisers explain why they choose to focus their fundraising on assisting the Ronald McDonald below:
"Ronald McDonald House Perth keeps families close by providing a home away from home for regional WA families who have a sick child receiving hospital treatment in Perth. 
Imagine living in regional WA and at a moment's notice you have to relocate your life to a city hundreds, perhaps thousands of kilometers away from your family and friends, your entire support network. Add to that, your child has been diagnosed with a serious or life threatening illness and you're not sure how long you'll be away for. In a city hours from home, where you know no one, where do you turn for a place to stay, not only for yourself, but for your entire family? Your income has been put on hold but you still have bills to pay. As a parent, you need to provide for your family and support them through the rollercoaster journey of childhood illness.
That's where Ronald McDonald House steps in, providing free accommodation to families when they have to travel far from home to obtain specialist medical care for their sick child. Though there is no place like home, Ronald McDonald House Perth strives to provide a safe and comfortable environment where the whole family can stay and thrive together for the duration of their child's treatment."
Good on you Aaron!
See more here:
https://cpp-rmhperth-17.everydayhero.com/au/aaron