#1 Seamless SolutionDesign, Construct & Maintain
Cloud based software & consulting services for the Construction & FM industry
Cloud Based
DocumentManagement
All your project-wide documentscentrally stored and quickly accessible
FM Implementation,


the hard way or the easy way?
#1 Seamless Solution
Design, Construct, Maintain
Cloud Based Software & Consulting services for the construction and FM industry
One Seamless Solution
Our integrated software and consulting services combine to give builders, owners and facility managers incredible efficiencies and reduced risk. Project handovers become seamless and asset maintenance is future proofed.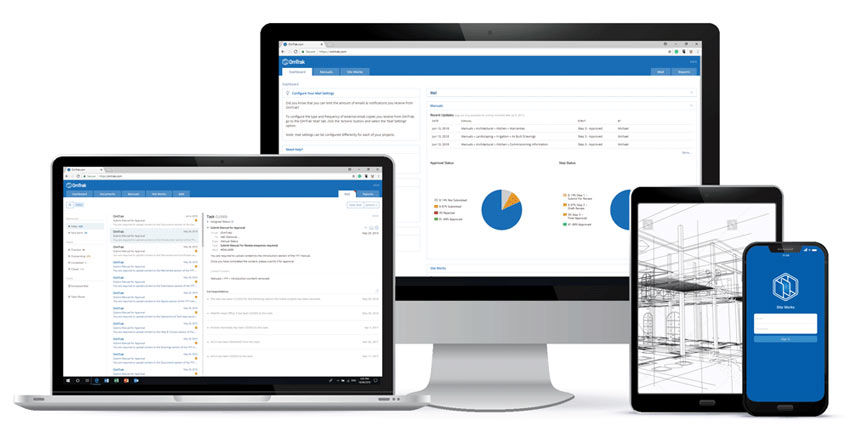 Design, Construct & Maintain
OmTrak is cloud based software built for the construction and FM industry. Supported by industry experts.
Online & Mobile
Manage your projects on one central online platform, and simplify every stage from initial design & build through to ongoing maintenance.
Easy to Use
Quick and easy setup, designed to be intuitive, in one seamless solution.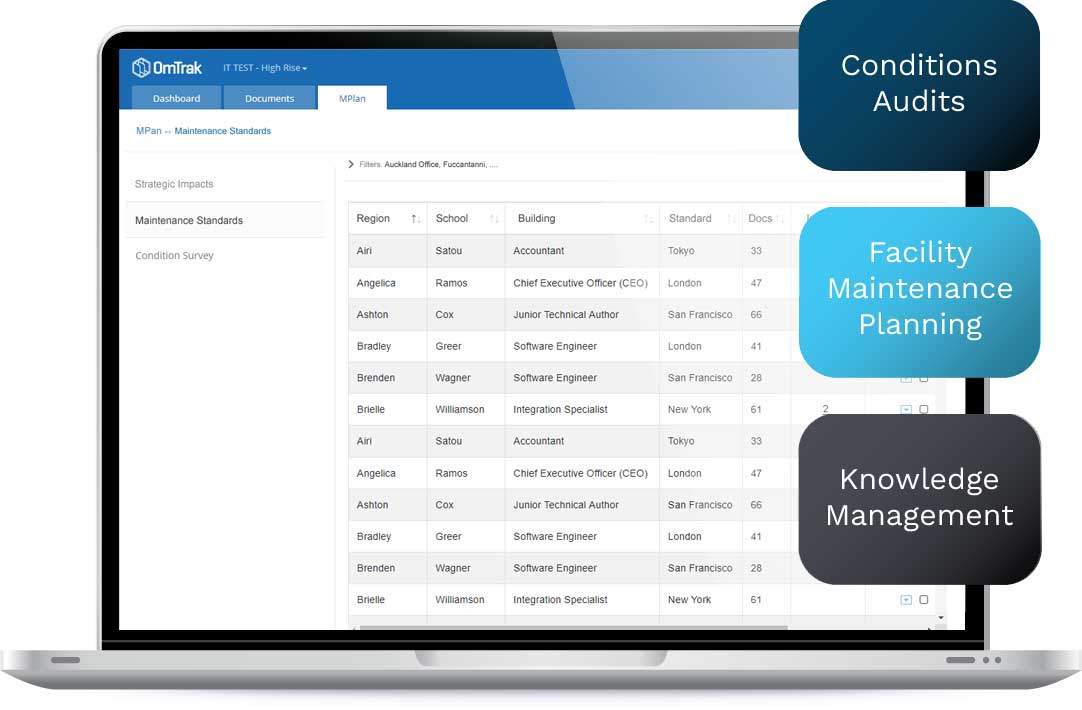 The Software Revolutionising Facility Maintenance Forecasting
Strategic Asset Management Planning
Condition Audits
Forward Life-cycle Forecasting
Asset maintenance planning made simpler and smarter. Generate 1-50 year forward maintenance plans with ease.
Learn More
Supported by experts in the industry
Our products have been developed by industry experts and refined over the last twenty years to ensure high quality project outcomes. Our consulting services provide additional support for those that just need a little extra help.
Trusted By Many Worldwide
"As a Completions Manager the ability to deliver quality handover documentation on time is paramount. WebFM has been the delivery tool that has allowed me to do that across my last three projects, which have spanned Defence, Transport and a Public Private Partnership sectors each of which had their own complexities. WebFM was dynamic, flexible and progressive enough that it could fit each individual project. I cannot recommend highly enough."

Al Parker

Completions Manager | Laing O'Rourke
"EduWest selected WebFM to assist with the delivery of eight large school projects. With OmTrak, all key stakeholders involved in the project delivery could access, review and approve all project information in real-time on the cloud-based server. We were able to hand over fully accepted O&M manuals prior to the completion date."

Rocky Slater

Manager, BADGE Perkins Joint Venture
"We've been using OmTrak for the past 3 years to deliver major capital works projects. This innovation has saved our organisation considerable time and money. We recommend it to any organisation that wants to greatly improve documentation handover, project quality control and FM."

Jeff Hodson

General Manager Property Services, Bay of Plenty District Health Board
"I highly recommend OmTrak for any large capital works. Our team is impressed by the intuitive layout, ease of use and how simply we can integrate and transfer data to our asset management system. OmTrak has increased collaboration and substantially reduced overall project costs."

Tyron Tomlinson

Legal and Property Manager, Rotorua lakes Council